All our Winder Staircases are Pre-Assembled in our Workshop prior to being Prepared for dispatch.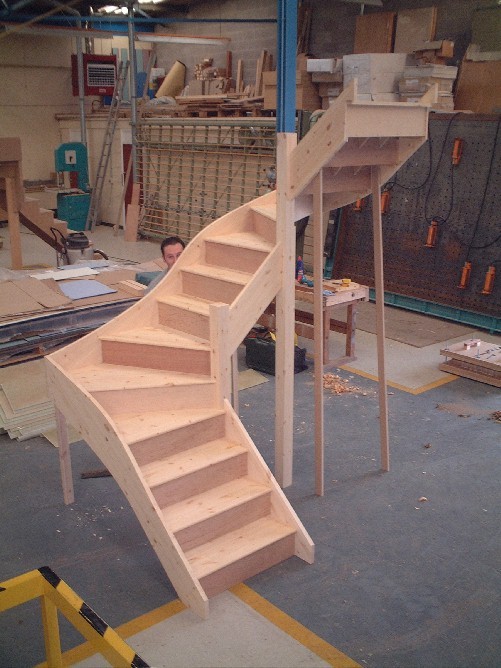 This Winder staircase above is a right hand double winder staircase Manufactured with Quality Engineered Pine Strings , Engineered Pine Treads , Plywood Risers. This staircase is going to be enclosed between walls.
To get a quotation on a staircase like this simply email us your dimensions with a sketch or Fax us on 01952 228680 or for a Instant price over the telephone give us one of our standard layout codes and call us on 01952 608853
Pre-Assembly ensures easy site assembly for you.
This Winder staircase above is a single left hand winder staircase Manufactured with Quality Engineered Pine Strings , Engineered Pine Treads , Plywood Risers. This staircase is going to be enclosed between walls. Similar staircases to this design are available to order on our Online shop

To get a quotation on a staircase like this simply email us your dimensions with a sketch or Fax us on 01952 228680 or for a Instant price over the telephone give us one of our standard layout codes and call us on 01952 608853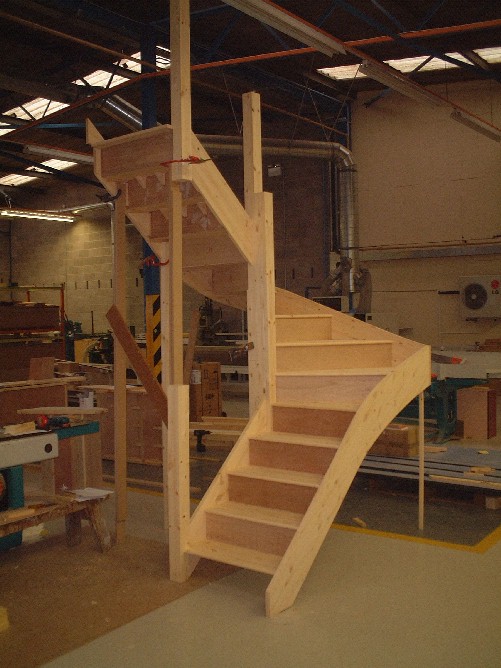 This Winder staircase above is a double left hand winder staircase Manufactured with Quality Engineered Pine Strings , Engineered Pine Treads , Plywood Risers. This staircase is going to be enclosed between walls. Similar staircases to this design are available to order on our Online shop
To get a quotation on a staircase like this simply email us your dimensions with a sketch or Fax us on 01952 228680 or for a Instant price over the telephone give us one of our standard layout codes and call us on 01952 608853